ABOUT US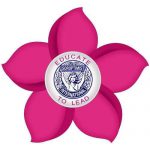 SI Madurai is the 12th Soroptimist club in India. It was inaugurated on 1st July 2009 with 30 women from Madurai, Sivakasi, Dindigul, and Rajapalayam areas.
It was chartered in June 2010 with Founder President as Anita Rajrajan. Each SI local Chapter identifies socially relevant causes and works towards its development and sustainability.
SI Madurai has charted out its priority each year, from working on creating awareness among the Madurai public in minimizing the use of hazardous plastic materials, and responsible disposal of plastics to creating a scholarship fund to facilitate the college level education of girls, to creating green spaces in the city in the form of the Cosmo Green Park etc.
PROGRAM OBJECTIVES OF SI MADURAI ARE:
Eliminate poverty and gender discrimination through ensuring women's full social and economic rights.
End human trafficking and all forms of violence against women and girls.
Ensure access to health care for women and girls. Improve access to clean water, sanitation and essential food resources.
Support programmes and policies that eliminate HIV/AIDS, malaria and tuberculosis and other major diseases.
Mitigate the effects of climate change and integrate sustainability into personal choices and government policies and programmes.
Meet the needs of women and girls during and after armed conflicts and disasters.
Promote peaceful conflict resolution, inter-cultural and inter-racial tolerance and condemn genocide and terrorism.
Ensure equal access to education and training for women and girls throughout their lifespan.
Assure women's advancement in management, politics and decision making.