Soroptimist International is a global volunteer movement of service clubs of women in business and profession. There are over 90,000 members in 3000 clubs in 125 countries across the globe .
SI Madurai is the 12th Soroptimist club in India. It was inaugurated on 1st July 2009 with 30 women from Madurai, Sivakasi, Dindigul, and Rajapalayam areas. It was chartered in June 2010 with Founder President as Anita Rajrajan. Each SI local Chapter identifies socially relevant causes and works towards its development and sustainability.
SI Madurai has charted out its priority each year, from working on creating awareness among the Madurai public in minimizing the use of hazardous plastic materials, and responsible disposal of plastics to creating a scholarship fund to facilitate the college level education of girls, to creating green spaces in the city in the form of the Cosmo Green Park etc.
PRESIDENT'S WELCOME MESSAGE
Founder President Of SI Madurai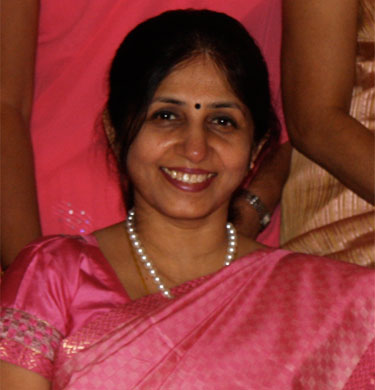 Mrs Anitha Rajarajan
2009 -2012
The Madurai chapter of Sorpotimist International was formed on July 2, 2009. Office bearers from SI Chennai Downtown [the Mother Club of SI Madurai] Kshiti Davey, President; and Naina shah, Secretary ; conducted the proceedings to install the office bearers of the nascent club. The inaugural function was held at Hotel Sangam in Madurai. Around 25 women from Madurai and adjoining towns like Sivakasi and Rajapalayam were present. The office bearers elected for the first two years were Anitha Rajarajan, President; Sunita Rabindranathan, Secretary;  Valli Annamalai, Treasurer; and Dr Nandhini Murali, Programme Action Committee(PAC); and Dr.Haripriya, Vice –president.
Former Presidents Of SI Madurai
Soroptimist International
Soroptimist International is a global volunteer movement with a network of over 90,000 club members.
125 countries
We are working in 125 countries to improve the lives of women and girls locally, nationally and internationally.
350 Clubs
Our advocacy work and on-the-ground projects directly contribute to helping women and girls access their human rights.