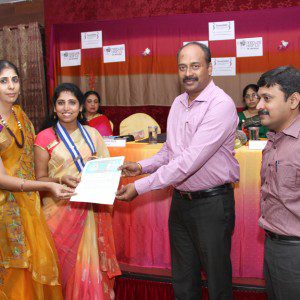 Formal initiation of Tie up with TVS -AWT, President Latha Abiruben, Dr.Haripriya, Mr.Karmegam, GM,AWT, Mr.John,CSR Manager, AWT.
SI Madurai's second mega project this year is the supply of purified drinking water to 300 households involving nearly 1000 people of the village of Narasingampatti, Madurai. THis project involves installation of an RO plant which will be manned by thevillage Panchayat . AS of now there is no clean source of drinking water for the villagers. Currently the villagers are buying water at Rs.25 for 10 litres .Through this project, water will be available everyday (25 litres) by paying a small amount of Rs.60 per month to the Village Panchayat. The dire need for pure water is adequately met by this project.
SI Madurai has tied up with TVS-Aroghya Welfare Trust as a joint project. The cost of the joint project will be Rs.20 lakhs.
The impact of this project will be huge as it will provide purified drinking water on a regular basis at very reasonable cost throughtout the year. Most water borne diseases can be prevented for all the village people especially children. The women of the village will not have to physically suffer to carry water in kudams from long distance places to their homes.
President Latha Abiruben, negotiated the corporate tie up with TVS-Aroghya WElfare Trust to carry our this and more such projects, in villages.
The initial visits to the village to assess the project with officials from TVS-AWT were made by President Latha Abiruben and Secretary Divya Ramu and SI member Sabeena.