SI MADURAI ORGANIC FEST 2015
July 31, 2015 @ 8:00 am

-

August 2, 2015 @ 5:00 pm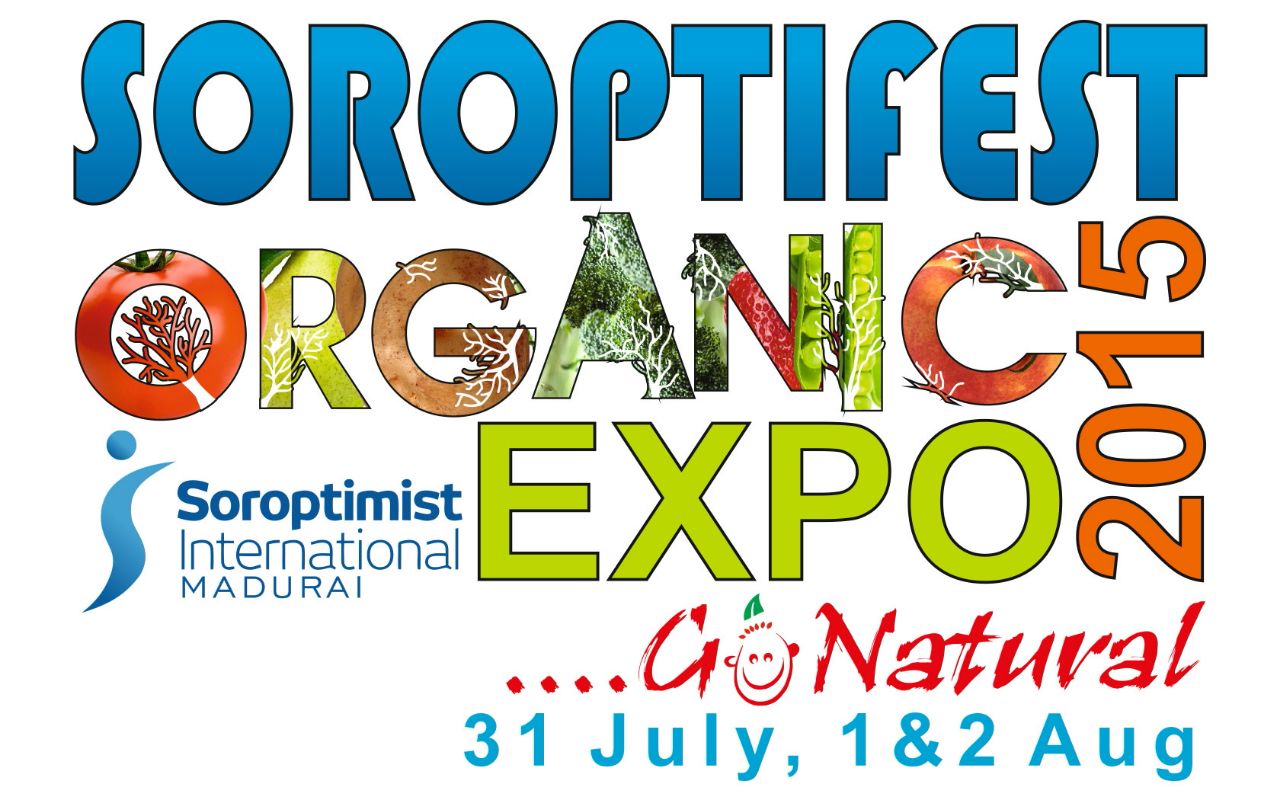 Leading the change to sustainable living
The growing consumer demand for Organic and Natural products represents a cultural and lifestyle shift that is poised to grow . The threat to healthy living due to pollution in all fields has created an urgent need for consumers to discover the vast array of new products being introduced into the Organic and Natural marketplace.
The explosive growth of the Organic and Natural product sectors has brought forth the need for new natural and organic businesses, to create an identity to establish profitability over time.
"One of the keys is a differentiation strategy that has clear value proposition. In other words, making sure that the benefits that natural products business provides, is crystal clear to the consumer and differentiated from local competition." Forbes.com
Manufacturers, aware of this rapid growth, need to establish their brands. With the number of new products coming to market there are greater challenges to achieve these objectives. Manufacturers recognize the need to reach the consumer, directly, as a means to strengthen their profitability.
In keeping with this current need and trend, SI Madurai, which strongly supports global environment protection and sustainable living, proposes to conduct a mega awareness program , by way of organizing an exhibition of organic and eco-friendly products in Madurai on July 31st, Aug. 1st & 2nd . SI Madurai Organic Fest 2015 is conducted in response to the needs of companies to connect direct- to-consumer and needs of consumer to discover, become informed and decide what products are of benefit to themselves and their families in the age where there is heavy pollution and dire threat to our health. It gives the opportunity for consumers to experience products that are conducive for healthy living, through demonstrations and sampling in a trade show environment. The expo will be a showcase for various organic products like solar products, wind power, organic cotton , organic food and beverages, green building products, green cosmetic products, natural fiber products, organic furnishing products, organic readymade apparel for children and adults, organic farming, organic fertilizers, bio pesticides, organic ornaments, fitness and nutrition products, etc.
The Expo is rich with value for sponsors, exhibitors and consumers. IT is first of its kind in Madurai and is bound to take Madurai to an elevated state of living in future. The event will be publicized through newspapers, cable TV, Radio Mirchi, public hoardings and invitations to members of various NGOs in Madurai.